Business Zone
Are you looking for inspiration, looking for an idea, do you need support at the current stage of your company's development? With us you will find everything you need to develop your business: consulting, training and office space.

We support ideas through the process of pre-acceleration and incubation, so that innovative and creative products have a chance to mark their presence on the Polish and global market.

News

Anna Dzieczewska 27 June 2022
We are back with One Step Service!
If you are thinking about your own business or want to open a branch of an operating company in Gdańsk and you need help, contact us and take advantage of our comprehensive, free support service!

Anna Dzieczewska 12 April 2022
Hej StartUP!
If you run a technology startup in northern Poland that has a product, service or solution at least at the prototype stage (MVP), submit it! Join the group of the most innovative startups in Poland and benefit from mentoring by respected experts. The finals of the competition will include the best ones who will join the prestigious mentoring program InCredibles by Sebastian Kulczyk.

Anna Dzieczewska 8 December 2021
How to foster diversity in the workplace
We invite you to watch a series of 5 videos on diversity management and counteracting discrimination and mobbing in the workplace. The videos are available on our YouTube channel, also with English subtitles.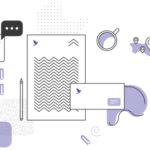 Become our tenant
Do you have an idea for a business? Are you running a startup or developing your company? Join us!

In Starter you will find creative work space, the environment of creative companies and business support from the best experts. Join our community!"
Go to the office area
Starter companies
In the modern, intimate office building of the STARTER Incubator, over 500 companies have already benefited from the support and managed to create almost 600 new jobs. It is a place where both foreign and Polish start-ups, as well as small and medium-sized enterprises, spread their wings. A unique community allows you to creatively expand your potential on a global scale.
The success stories of our start-ups