Business Zone
Are you looking for inspiration, looking for an idea, do you need support at the current stage of your company's development? With us you will find everything you need to develop your business: consulting, training and office space.

We support ideas through the process of pre-acceleration and incubation, so that innovative and creative products have a chance to mark their presence on the Polish and global market.

News

Anna Dzieczewska 27 June 2022
We are back with One Step Service!
If you are thinking about your own business or want to open a branch of an operating company in Gdańsk and you need help, contact us and take advantage of our comprehensive, free support service!

Anna Dzieczewska 12 April 2022
Hej StartUP!
If you run a technology startup in northern Poland that has a product, service or solution at least at the prototype stage (MVP), submit it! Join the group of the most innovative startups in Poland and benefit from mentoring by respected experts. The finals of the competition will include the best ones who will join the prestigious mentoring program InCredibles by Sebastian Kulczyk.

Anna Dzieczewska 8 December 2021
How to foster diversity in the workplace
We invite you to watch a series of 5 videos on diversity management and counteracting discrimination and mobbing in the workplace. The videos are available on our YouTube channel, also with English subtitles.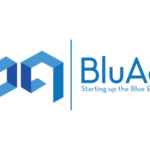 BluAct II
BluAct is a network of 4 European port cities (Pireus, Gdańsk Koper and Boulogne-sur-Mer) aiming to share good practices in Blue Economy entrepreneurship. The project is funded under the EU's URBACT programme, which helps cities to develop sustainable, pragmatic solutions, integrating economic, social and environmental urban topics.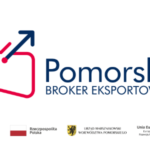 Pomeranian Export Broker
A long-term project aimed at supporting Pomeranian entrepreneurs in export activities which offers specialist seminars on product rollouts on fo.
Techseed.me
Pre-acceleration is a series of intensive and comprehensive training courses aimed mainly at startup teams, young entrepreneurs and students who want to develop their competences in areas related to running a business.
Completed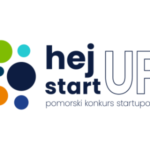 Hej StartUP
The competition is aimed at technology startups from northern Poland that have a product, service or solution at least at the prototype stage (MVP) ready for commercialization. It enables startups to present their product and obtain support for participation in the fifth edition of Sebastian Kulczyk's InCredibles acceleration and mentoring program.
Completed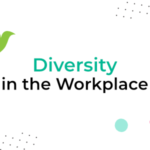 Diversity in the Workplace
"Diversity in the Workplace" is a series of films about cognitive biases, counteracting mobbing and discrimination, and the reasons why it is worth building an inclusive work environment.
We have also prepared recommendations for organizations and companies on how to start implementing D&I.
Completed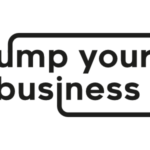 Jump Your Business
The project strengthens the startup ecosystem and young entrepreneurs in Gdansk. Project activities focus on three areas (selected as key by entrepreneurs): B2B sales, social media, speaking in front of camera.
Completed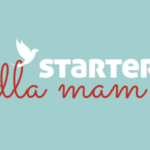 Starter for mums
Meetings for enterprising mothers who want to pursue their career ambitions. For those women who plan to start their own business, return to the labour market or just set their professional goals.
Completed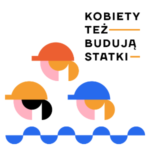 Women build ships too
A project supporting the professional development of women working in the maritime and logistics industry and promoting employment in this sector through workshops, network building and developing a knowledge base.
Completed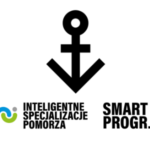 ISP1
The First Smart Specialization of Pomeraniaaims to strengthen the potential of companies, institutions and start-ups from the maritime sector, provide them with a competitive edge internationally and accelerate the pace of their development.
Completed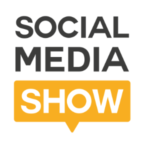 Social Media Show
This is one of the most important events about social media in northern Poland. The conference encourages shockingly good presentations and great examples that will meet the needs of not only specialists but also marketing and social media enthusiasts.
Completed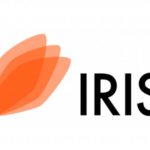 IRIS
Improved Results in Innovation Support – cooperation of business incubators from the Baltic countries aimed at improving and supporting start-ups and small and medium-sized enterprises.
Completed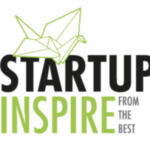 Startup Inspire
You can look for inspiration everywhere. However, it's best to learn from those who are successful today. Consulting for start-ups and entrepreneurs, workshops and webinars with practitioners from various industries and experts from the startup environment.
Completed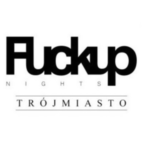 Fuckup Nights Tricities
FuckUp Nights (FUN) is a global movement that organizes meetings where brave people talk about their failures in business and projects. The relaxed atmosphere allows you to take the mishaps with a grain of salt.
Completed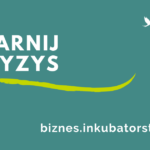 Manage the crisis
The program is aimed at micro, small and medium-sized enterprises and the goal is to counteract the negative effects of the Covid-19 pandemic. One-to-one sessions with experienced mentors, webinars and expert articles.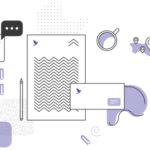 Become our tenant
Do you have an idea for a business? Are you running a startup or developing your company? Join us!

In Starter you will find creative work space, the environment of creative companies and business support from the best experts. Join our community!"
Go to the office area
One Step Service
One Step Service is aimed at people who run a business in Gdańsk or intend to open one. The main objective of the program is to support business combinations, building contacts between enterprises, facilitating communication and spreading technological knowledge through technical consulting and implementation of innovative design solutions.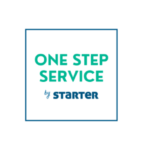 Starter companies
In the modern, intimate office building of the STARTER Incubator, over 500 companies have already benefited from the support and managed to create almost 600 new jobs. It is a place where both foreign and Polish start-ups, as well as small and medium-sized enterprises, spread their wings. A unique community allows you to creatively expand your potential on a global scale.
The success stories of our start-ups